Working with a reputable waterproofing company in London to implement an effective solution is much simpler than you may think when you partner with the correct professionals. We are a waterproofing company accredited by Delta, Sika and other leading manufacturers of cavity drain membranes and other products which help defend your property from water ingress. As an experienced waterproofing company in London with over 35 years of experience, we are on hand to recommend the best approach for your personal requirements and do our bit to make the process as smooth and efficient as possible. Our waterproofing in London is fully warrantied for your peace of mind and typically, the design is also warrantied by the supplier we are partnered with.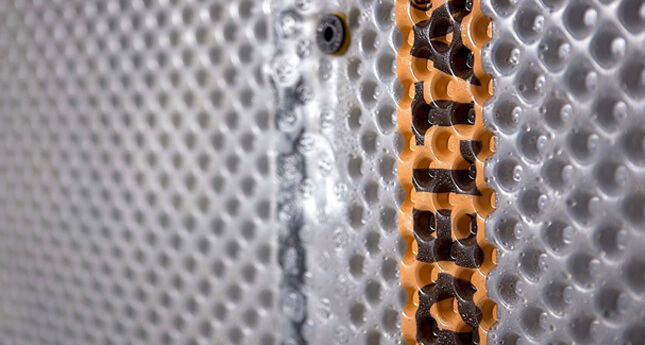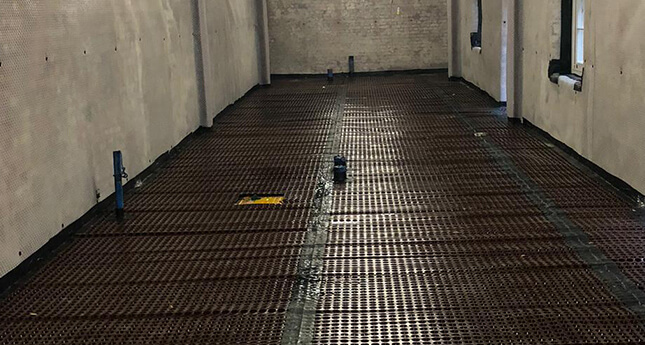 4SP Group: An Established Waterproofing Company
Using an accredited waterproofing company with warranties and guarantees is important to ensure you are receiving a quality service. Our team of construction specialists pride ourselves on offering a reliable solution using the best quality materials and equipment. By adapting our approach to meet your project requirements, we maintain our efficiency for an effective process for both parties.
Our extensive knowledge of waterproofing in London enables our team to provide efficient and effective implementation of the required basement waterproofing. If we are involved early enough in the process, we can liaise directly with the waterproofing supplier to adopt the most efficient methodology for your project. As well as offering these services in line with our other offerings, we can also carry them out independently, working to your needs to deliver a trustworthy outcome.
Contact us today if you wish to learn more and get a no-obligation quote from our team; we would love to hear from you.
Enhance your property with reliable construction services
Why Choose 4SP Group?
Upmost Attention to Detail
Practicality, safety, longevity and aesthetics are never overlooked by our professional team.
Full Project Managment
Years of experience providing quality solutions to meet our clients' goals has allowed us to perfect the process.
Independant & Flexible
Working around your schedule, count on our team to carry out their work in the most efficient way for you.
Maintaining Professionlaism
Maintaining our high standards at all times, the team are all extremely experienced within the industry.
Responsible & Unobtrusive
We keep disruption to your daily life as limited as possible, keep you informed through every step of the process.
Case Study
Pittshanger Manor and Café, Ealing
4Site excavated and built the basement, lift shaft and internal structural works for the Museum. We then built the café from foundations to completing the whole envelope with a brick finish. These works were all done for the main contractor.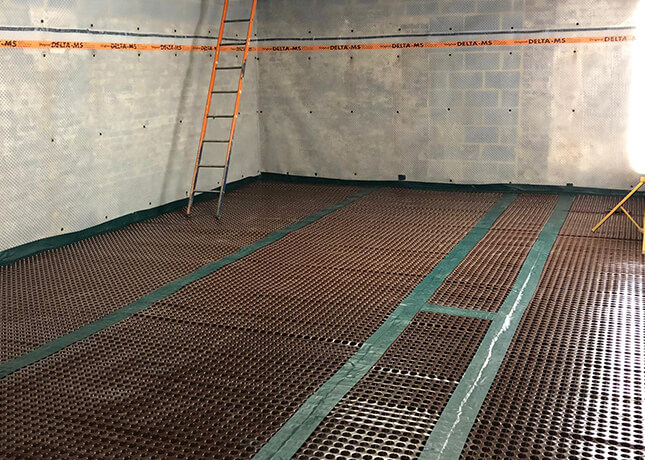 Cavity Drain Membrane
Cavity drain membranes tend to be our main choice as a waterproofing company in London as we believe they provide a more effective alternative to the traditional cementitious tanking systems. Delta cavity drain membranes utilise the innovative design process which allows water to penetrate the structure but once inside, the water is held within the air gap and then diverted to a suitable drainage point.
This type of waterproofing in London avoids the build-up of pressure against the wall which can be found with cementitious tanking. The air gap means that the building can breathe and dry out, making it much more effective for waterproofing in London across many scenarios.
This basement waterproofing system avoids the build-up of pressure against the basement wall which is found with cementitious tanking. The maintenance of the air gap means that the building can breathe and dry out, a much more effective solution for basement waterproofing.

Waterproof Concrete Systems
Waterproof concrete systems are commonly used in basement waterproofing, but can be used in other areas. This traditionally goes alongside other waterproofing protection, making up part of a full waterproofing system where water-bars may be required as well as tanking and damp proof membranes.
Cementitious Tanking
Cementitious tanking involves applying a concrete slurry substance to the wall which acts as a barrier to the water. This type of waterproofing in London depends on the quality of the wall that the slurry is being applied to, it will not always be an appropriate solution. As an honest waterproofing company, we will never implement a solution we don't believe will be long-lasting and always recommend the most suitable approach.
If the walls in your property are older or have the potential for significant movement, the cementitious tanking method may not be sustainable. In addition, the build-up of water against the wall can cause problems with the brickwork over time.
Basement Waterproofing
Effective basement waterproofing is a vital part of basement construction when conducting a basement conversion, but is also highly recommended even if the basement is not in use. Issues with water drainage are a common problem faced with basements, leading to them remain unused. Over time, the constant damp can deteriorate the condition of the building foundations and lead to some unpleasant odours in your property and sometimes even structural damage. Basement waterproofing is required to prevent future damage and ensure this underground space in your project stands the test of time.