Enhance your property with the help of basement contractors, creating a functional space underneath your building. Basement construction in London allows us to safely transform the space under ground or under the original footprint of your property to create an additional level which is suitable for living. Although we predominantly undertake basement construction in London, we also work in surrounding areas and across the South East of England.
Our staff are fully supported and enabled to deliver the project for our clients in a timely and cost effective manner. With every basement construction in London we undertake, a main project manager will be allocated depending on their specialisms. They will take ownership of that specific conversion project or under garden basement UK, ensuring that the entire team are working to the same high standards.
As well as having the ability to transform existing basements to transform the unused space, our basement contractors can build new space below ground level to create an under garden basement UK. Whether you aspire to create a storey below ground level or even two, our basement construction specialists are experienced undertaking solutions for cleared development or commercial sites.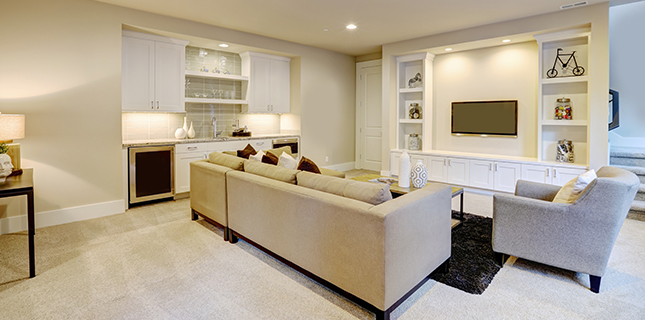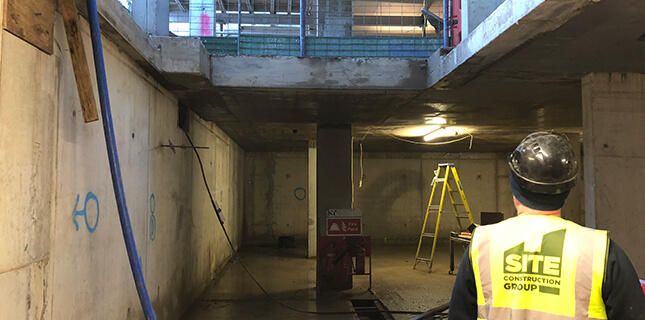 Discuss your Basement Construction in London Today
With over 35 years of experience in the construction of both residential and commercial basements, our basement specialists in London have built a reputation for our levels of skill and care which are applied whilst planning and building our clients basements. You can be assured that your project is in safe hands with our basement contractors in London, resulting in a dynamic and bespoke space which you can get use out of for many more years to come.
As experienced basement contractors in London, our professional team will start by discussing the best solutions for you and help turn your vision into a reality. If you are interested in basement construction in London, contact us today to discuss your project ideas.
Working with Basement Contractors in London
The possibilities for basement construction in London are endless, meaning you can develop your property to suit the needs of your project. If you are looking into working with basement specialists in London to create a games room to keep the children entertained, luxury underground wine cellar or even a swimming pool to splash about in, finding accredited basement contractors can make all of this possible.
Our basement contractors in London can carry out basement construction in existing developments to create a whole new level of habitable space underneath an already multi storey development, as well as residential under garden basement UK. Basement construction in London can be carried out in multiple ways, all of which will allow you to maximise the space you already have: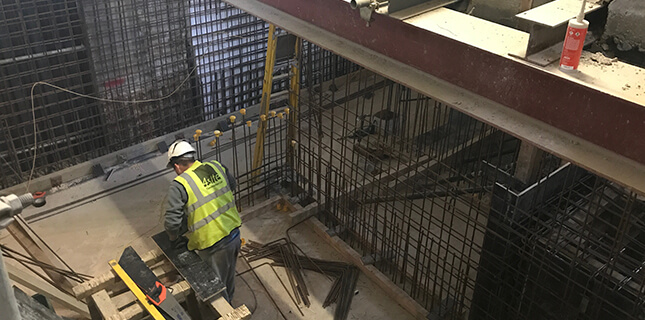 Enhance your property with reliable construction services
Why Choose 4SP Group?
Upmost Attention to Detail
Practicality, safety, longevity and aesthetics are never overlooked by our professional team.
Full Project Managment
Years of experience providing quality solutions to meet our clients' goals has allowed us to perfect the process.
Independant & Flexible
Working around your schedule, count on our team to carry out their work in the most efficient way for you.
Maintaining Professionlaism
Maintaining our high standards at all times, the team are all extremely experienced within the industry.
Responsible & Unobtrusive
We keep disruption to your daily life as limited as possible, keep you informed through every step of the process.
Case Study
Pittshanger Manor and Café, Ealing
4Site excavated and built the basement, lift shaft and internal structural works for the Museum. We then built the café from foundations to completing the whole envelope with a brick finish. These works were all done for the main contractor.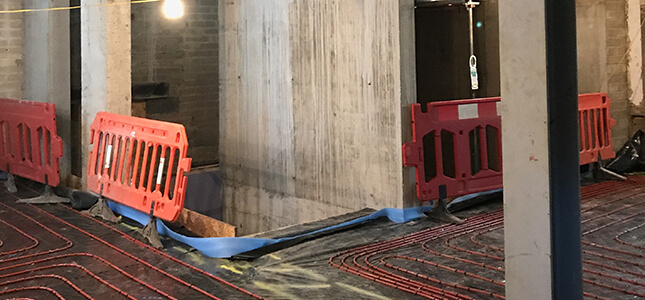 Sub-Basement Construction
For larger basements, multi-layer basement construction in London has become increasingly popular. With property owners realising they can work alongside basement contractors in London to expand their space, it is a great way to maximise the endless opportunities within your existing property.
With our years of experience undergoing basement construction in London, we can help to create useable space on multiple levels below your property. Not only do additional levels allow your property to grow to accommodate your needs, but you should even see the value of your property increase.

Under Garden Conversion: Open Excavation
It is not just your property that has potential for basement construction in London; if you have ever thought about an extension but not wanted to take over your outdoor space, have you considered an underground garden conversion? Your garden provides a wealth of opportunities for the creation of a usable under garden basement UK.
Open excavation allows us to extend your property as far as your garden will allow. Our basement specialists in London have experience that makes us confident that we can tailor a solution to make your dream conversion a reality. We are here to ensure your basement construction includes basement waterproofing and that the building foundations are safe, secure and long lasting.
The Party Wall Act
Established in 1996, the Party Wall Agreement sets out legislation to assist in the resolution of disputes between neighbours in respect to boundary walls, party walls and adjoining or adjacent properties. It dictates that any individual proposing to carry out building work which comes under the remit of the Act must give their neighbours notice of their intentions, including a full Method Statement.
As experienced basement specialists in London, we can work with you to ensure your build complies with all of the relevant regulations and legislation. We recognise that these matters have to be handled with sensitivity and tact and can negotiate on your behalf in order to maintain good relationships.