With over 35 years of experience as a skilled building company producing turnkey solutions, we are on hand to undertake build projects for residential, commercial and industrial properties. The team at 4SP Group are here to help with your project from start to finish, going above and beyond to keep things running smoothly and advising you on the best approach for your project.
If you are interested in partnering with an experienced building company, do not hesitate to contact us today to discuss your project in further detail. We are here to help recommend the best solution and can provide you with a no-obligation quote to help you choose the right building contractors for you.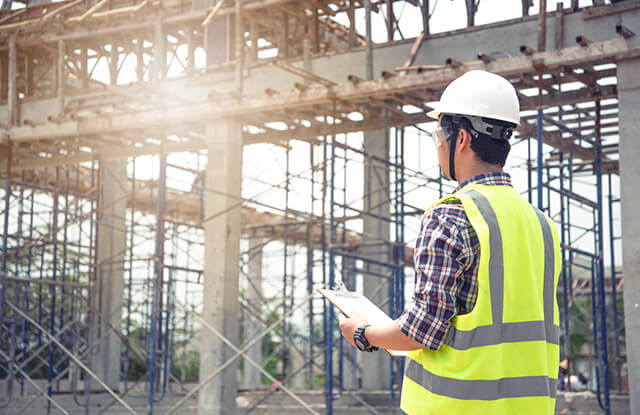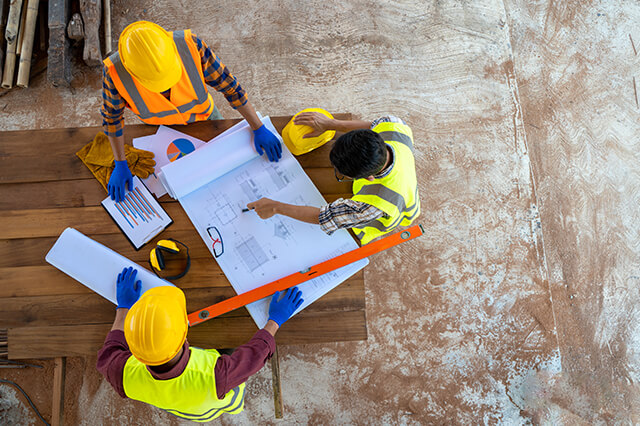 The Role of Building Contractors
We take responsibility for planning, leading, executing, supervising and inspecting a building construction project to provide a full package when it comes to building services. From new construction developments to residential extensions, finding established building contractors who offer the most effective solutions will ensure your completed project meets the highest standards, in a cost effective and timely manner.
Enhance your property with reliable construction services
Why Choose 4SP Group?
Upmost Attention to Detail
Practicality, safety, longevity and aesthetics are never overlooked by our professional team.
Full Project Managment
Years of experience providing quality solutions to meet our clients' goals has allowed us to perfect the process.
Independant & Flexible
Working around your schedule, count on our team to carry out their work in the most efficient way for you.
Maintaining Professionlaism
Maintaining our high standards at all times, the team are all extremely experienced within the industry.
Responsible & Unobtrusive
We keep disruption to your daily life as limited as possible, keep you informed through every step of the process.
Case Study
Pittshanger Manor and Café, Ealing
4Site excavated and built the basement, lift shaft and internal structural works for the Museum. We then built the café from foundations to completing the whole envelope with a brick finish. These works were all done for the main contractor.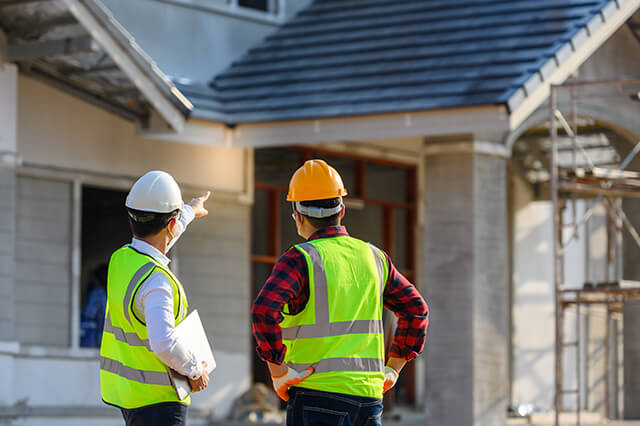 Our combination of knowledge, experience and combined specialisms allows is to provide unbeatable building services, turning our clients' visions to life with an end result that lives up to expectations. Alongside the range of construction services we carry out, working with 4SP Group will require no third parties since we can fully manage your project from start to end:
Establishing a project plan
Project management by building contractors
Supervising all on site workers
Managing local building regulations
Carrying out full build services

Work With an Accredited Building Company
From the day you partner with us to carry out building services, we are dedicated to delivering cost-effective solutions that are designed to last. We will advise on the best approach and the different options available to you, helping you achieve the best results and keeping you informed throughout the process. Good building contractors will always determine the best method to meet the goals of the client, using their expertise to make sure the build process is carried out safely and effectively. With extensive experience working across various construction practices including development of foundations, piling with a range of our rigs and structural work, our highly skilled workmanship allows us to design and undertake a full build. We will work with you to gain a thorough understanding of your project needs and offer the ideal solution to meet these, coordinating the project dealing with any issues head on and tightly following set deadlines.
Our building contractors accomplish their duties by planning activities, supervising workers and ensuring the project follows local building regulations. Safety is paramount to us as a building company, we ensure that the correct procedures are in place on site and that Health & Safety measures are followed at all times. The site manager will oversee the project to ensure that not only is everyone safe, but that the project is running smoothly at all stages. We do what we can to cause as little disruption to any surrounding business and residential properties; making considerations to allow them to go about their day as normal.